Beauty & Fashion
The Beauty Routine Makeup Artist Erin Parsons Has Been Loving As Of Late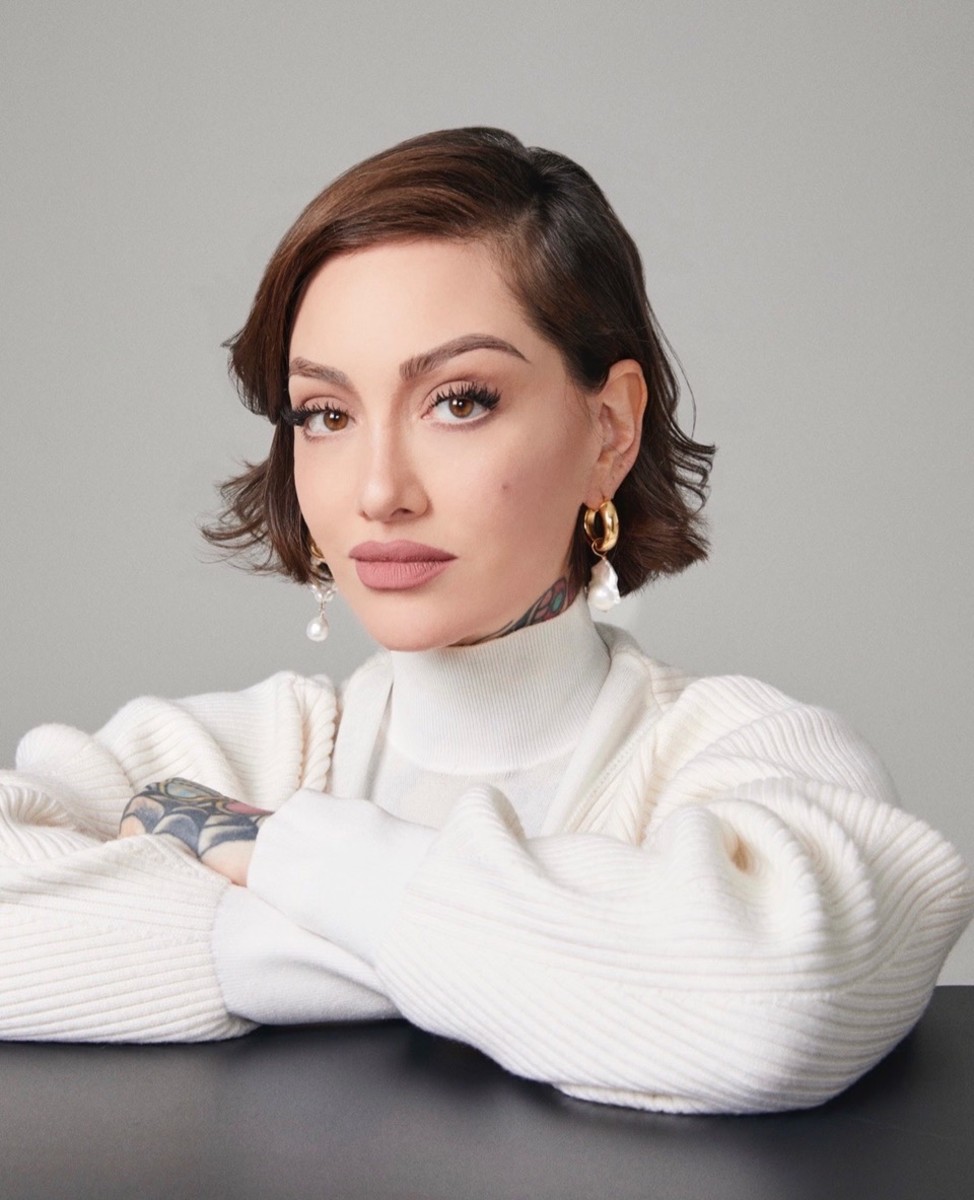 In the age of "no-makeup" makeup, "clean girl" aesthetics, and an understated, dewy visage, celebrity makeup artist Erin Parsons is a breath of fresh air. Her social media portfolio serves as an ode to old Hollywood glamour, with vintage-inspired tutorials that transport you back in time yet somehow maintain an elevated, modern twist. (One day she'll test a 1930s Rigaud Rouge; the next, Westman Atelier's cult-favorite Lip Suede.)
"I really feel like I've seen every vintage classic film you could possibly watch," she gushes over the phone. "I'm so inspired by Marilyn Monroe, Greta Garbo, Josephine Baker…how they do their makeup is so fabulous." On camera, Parsons can pretend she's starring in one of those classic films—her "fantasy world," she calls it. Her commitment to various roles and genuine passion for makeup history feel refreshing among the swarm of "effortless" beauty looks; it's what no doubt fuels her 1.7 million TikTok followers.
As you can probably guess, Parsons has no shortage of application tips and techniques. But recently, I got the chance to catch up with Parsons about her personal routine, the products and rituals she gravitates toward when she's not Marilyn, or Josephine, or Joan Crawford, or Lucille Ball, or Clara Bow—but the striking, warm, fabulous Erin.
The tried-and-true: A milky cleanser.
"As the 44-year-old woman I am, my skin is maturing rapidly. And for years I always used a foaming cleanser. I liked the squeaky clean [feeling], like my skin literally squeaked if you rubbed your finger over it. I found later in life, especially in my late 30s when I started to transition to different skin care, that foaming cleanser was actually kind of rough on the skin. As you get older, the skin gets dehydrated really fast, especially if you're overdoing it.
"So I switched to a milk cleanser. My current favorite one is from a brand that's pretty unknown; it's called MBR—Medical Beauty Research. I have to double cleanse because I wear a lot of makeup, so I always have an oil cleanser. There's no specific brand; I will use anything because they all work. And then I use a milk cleanser.
"[It] completely transformed my skin. It used to be so dehydrated… So that's what I found that worked."
The surprise hit: An LED mask.
"I'm really loving this LED mask, and I feel like I'm seeing a difference… Omnilux actually sent me this mask, and you can move around in it. It only does one light… This is just the red light. This is for wrinkles and fine lines, and every night I put my skin care on, I turn on YouTube, and I watch makeup tutorials or fragrance reviews, and I just put the mask on for 20 minutes.
"I've been doing it consistently every single day for two weeks. I'm literally looking in the mirror, and [my skin] just looks a little more radiant."