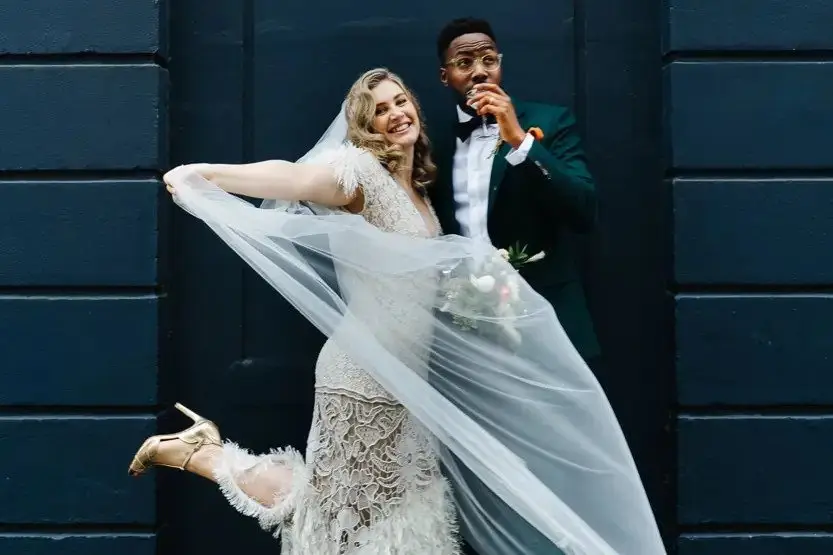 Of all the things to plan, weddings are, by far, one of the most intricate, celebratory and Pinterest-inspired events that'll be cherished and remembered for years to come.
While wedding trends come and go, there are a few cemented that we can bet our life savings won't ever change: a white (or off-white) gown, a good suit, lots of dancing and lots of photo-taking.
However, we turned to a wedding expert to highlight the top 2023 wedding trends predicted to hit everyone's Instagram feed, along with sharing our top products and services to help guide your wedding registry (and everything else, from start to finish).
"We dubbed 2022 The Wedding Boom — 2.6 million couples said I do," Lauren Kay, executive editor of The Knot — with more than 10 years of experience in the wedding industry — told the New York Post in recapping this year's hottest moments. "We saw a real level of intentionality in every celebration, with couples choosing vendors with like-minded values, having more intimate celebrations and treating their guests to multi-day celebrations filled with thoughtful details."
What's more, the overall vibe was more relaxed with nods to all the Netflix we binged during quarantine (ahem, Bridgerton), single servings of comfort foods and lots of celebrating alfresco, Kay adds.