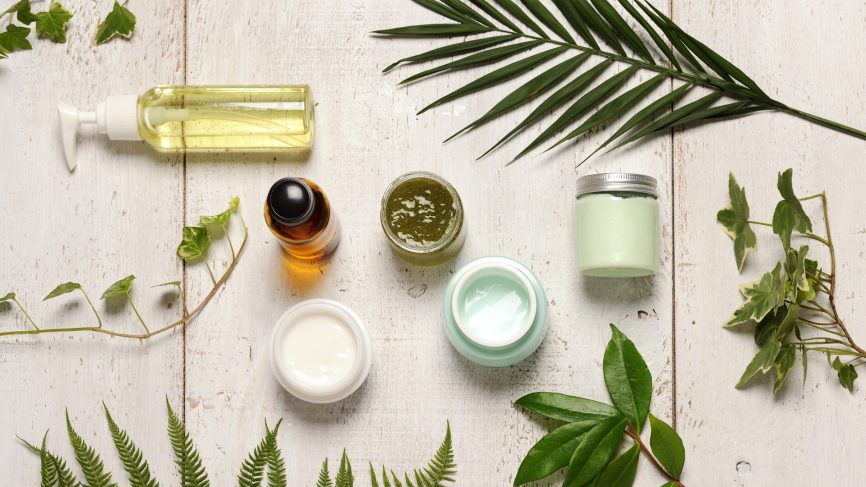 In the beauty industry, the term "organic" means that some or all of the ingredients in a product come from organic sources. For example, aloe vera in a moisturizer might come from an organic aloe farm.
Organic ingredients are ones that farmers have grown without using artificial substances, such as chemical pesticides or fertilizers. The exact definition varies around the world.
In the United States, products with a U.S. Department of Agriculture (USDA) organic seal contain at least 95% organic ingredients. There is no evidence these products are more effective, but they may be more environmentally friendly.
In this article, we look more closely at organic skin care, including what it is, and what the benefits are. We also look at how organic skin care differs from "green" or "clean" skin care.
Organic skin care refers to products that include organically-farmed ingredients. The standards of organic farming vary globally, but typically, organic farms do not use laboratory-made substances.
This may include:
chemical fertilizers
chemical pesticides
antibiotics
hormones
parabens
sulphates
GMOs
Instead, organic farms keep their produce healthy using natural substances. The idea behind this is that organic farming is less harmful to the environment.
For a skin care product to be organic, it must consist of organically farmed and processed plant-derived ingredients. Some examples of these include:
plant extracts
plant oils or butters
essential oils
resins
In the U.S., organic products must also:
enable resource cycling
maintain or improve air and soil quality
conserve biodiversity
minimize the use of synthetics
The exact percentage of organic ingredients in a product with "organic" on the label can vary depending on local laws. In the U.S., the use of the term "organic" is regulated by the Food and Drug Administration (FDA), but states set their own thresholds for the proportion of organic ingredients they need to contain.
If a product has a USDA organic seal, it contains at least 95% organic ingredients.
No — these terms mean different things.
"Natural" may mean that some or all of the ingredients in a product come from plants or animals. This is not the same thing as "organic." Natural ingredients can come from organic or nonorganic farms.
"Natural" also does not necessarily mean all the ingredients are safeTrusted Source or environmentally friendly. For example, some manufacturers source squalane, which is a hydrating substance, from sharks. This contributes to shark hunting.
"Green" is a term companies use to convey that their products are not harmful to the environment. Again, though, this is subjective. A company may use this to refer to their ingredients, their packaging, their business practices, or a combination. It does not guarantee that the product is truly harmless.
"Clean" has a looser definition still. This describes products that contain safe, nontoxic ingredients. Clean beauty products would generally not contain ingredients that may be harmfulTrusted Source, such as parabens and fragrance.
NoneTrusted Source of these three terms are regulated by the FDA. While companies in the U.S. have to meet certain standards before they can use "organic" on their products, any company can use these other terms, regardless of the ingredients they use.